Bad customer service
Home > What Is Customer Service? > Bad Customer Service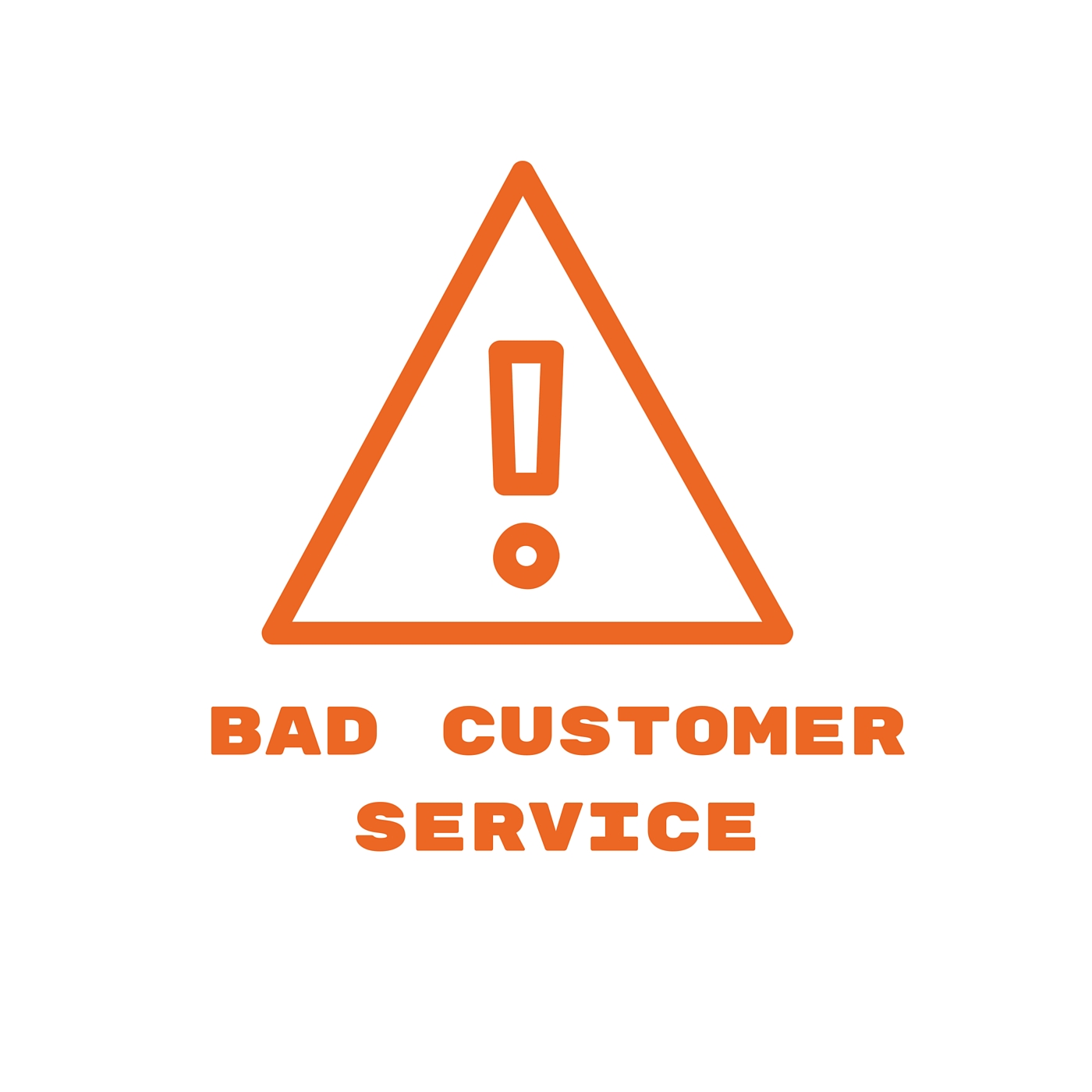 Bad customer service is something we all try to avoid, both as customers and as organizations.
So why include the very thing we are trying to avoid in your customer service training or your team meetings?

Exploring a bad customer service experience
This can be a great way of making your customer service training real and relevant.

As a trainer we can work with example of poor customer service, explore what went wrong, and get people to think about how they felt during that experience, the impact that it had on them as customers but also the impact it had on the company supplying the goods and services. You can relate it to the lifetime value of a customer, and quantify the amount of money that that business had lost.
How to use bad customer experiences in your training sessions
Our experience as customers can bring about a lot of fury ( my mum in her 80's still won't shop in a particular store because she saved for a bike as a teenager, went to buy it, and they wouldn't take it out of the window - don't get her started on that one ) so as a trainer you need to control the conversation carefully so that it doesn't become a free for all.
But a story like this is worth exploring, because it's so easy to walk in her shoes. Imagine how she felt, after saving her pocket money for months, working a part-time job, going to get her bright shiny new bike, the first thing she had ever saved for, to be told the shop assistant wouldn't take it out of the window.
You can also calculate the lifetime value of that customer - my mum went into that store ( which sells a lot more than bicycles ) 65 years ago. Let's say conservatively that she would have spent £100 a year in that store - over 65 years that store has lost more than £6500 not to mention the number of people she told about that.
Poor customer experience - Tell Us Here
Here are some examples of poor customer service, as well as an area for you to upload your poor customer service experiences. So go on vent, other people can learn from them your experiences, just don't name any company...we don't want to be sued.

If you like this site, have benefitted from any of the customer service training material which is here for you to use, or its tips and ideas on running your training sessions then why not pay it forward by submitting your experience.
And if you've had a good customer service experience then there is a page for you here as well.
Bad Customer Service Experience
Have you had a bad customer experience which other people can learn from? Share it here.
What Other Visitors Have Said
Click below to see contributions from other visitors to this page...

We're also interested to hear what you think makes great customer service training, and you can tell us here.


Find more customer service training ideas by clicking on the links below