What should your customer service training include?
Home > Customer Service Training Tips > Customer Service Training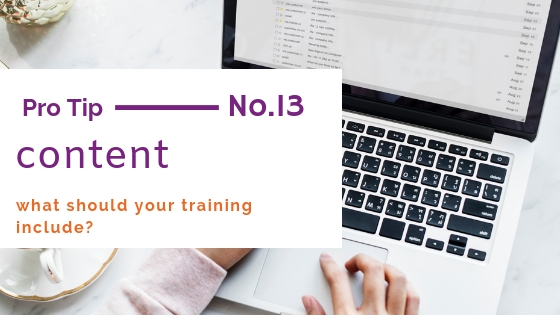 Your course content will of should ideally be a product and outcome of your training needs analysis. It is very difficult to be accurate about what you can deliver and the impact you will have unless you have a clear idea of the issues your training is intended to resolve, and and how you intend to prepare the training to deal with these issues.

However there are usually some common themes which you may want to consider.

Letting delegates explore what they think customer service is, helps tune you into their attitude towards customers and the level of service their organization and they deliver.
* definitions of good customer service

* exploring bad customer service and the impact that it has on the customer

* why good customer care matters

* agreeing the behaviors that make for good customer care in your business or organization

* walking in the customers shoes - experiencing your business from the customers perspective

* defining different customer types with your organization and their expectations of you (Customer Segmentation)

* working together for the customer - internal and external customers

* building rapport with customers

* communicating positively and effectively

* making the customers day

* dealing with challenging customers

* handling customer complaints

* having pride in what you do (have you seen our video on our home page)

* the positive effect you have on others when you get things right

*random acts of kindness

Still looking for inspiration - how about using some customer service slogans or some customer service posters in your customer service session.
NEW
Got a problem or challenge involving customer service training which you'd like some help with? Then why not ask one of experienced trainers who are here to help?


Customer Service Call Handling skills
If most of your interaction with customers takes place over the telephone, perhaps in a call or contact center , consider including:

* phoning from the customers phone - experiencing your business from your customers perspective

* your role in customer care / customer service

* how the telephone affects communication

* how do you sound? using the voice

* controlling the call

* call handling skills - questioning, listening and summarising

* ensuring accuracy and minimising mistakes by using the phonetic alphabet ( UK & US versions )

* using language positively

* taking messages

* passing calls to other areas of the business

* handling difficult callers

* handling customer complaints

* dealing with angry customers by telephone - You can download an interesting paper here


Find more customer service training ideas by clicking on the links below