Quick Thinking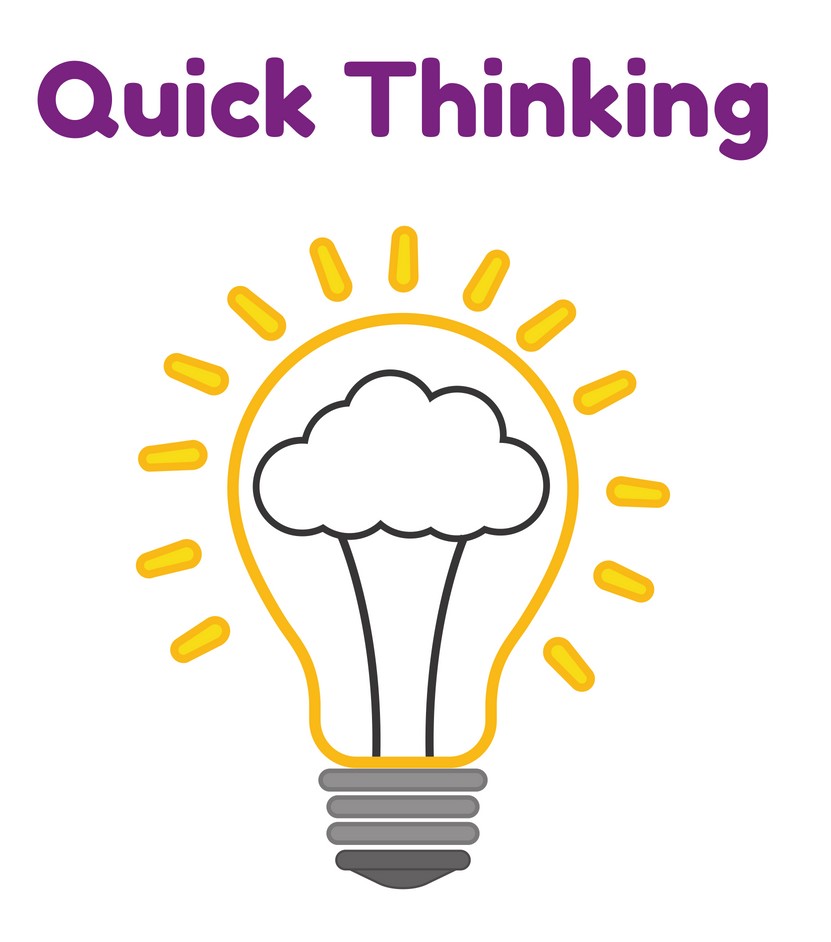 Quick thinking is an important part of helping customers. This exercise is a useful to include in your customer service training or as an energizer for your meetings or daily huddle.
Build skills and exercise that quick thinking muscle!
Good For
Anyone in a customer facing role
It's a simple exercise that requires no preparation but will get people thinking on their feet.
---
Length
As long as you want it to last, but this is a short sharp exercise; a sprint rather than a marathon!
Customer Service Training Games - Quick Thinking
Instructions
Explain the following:-
Everyone in the group will have a conversation, the conversation will go around with group, with each person taking a turn in the conversation.
You will start them off with the first sentence.
The next person has to continue the conversation using the last letter of the sentence you give them, to start what they say, as does the next person, so that the conversation passes around the group.
Until you get used to playing this, give them an example - such as 
"how are you today?"
The next person would start their sentence with a y
"you know I'm doing good"
The next person would start their sentence with a d
"delighted to hear it"
And the next person would start their sentence with a t - such as
"to be honest it's been a good few months"
"so pleased to hear that"
"tell me, how are you?"
"under the weather"
"really - I am so sorry to hear that, what's wrong?"
"got to get rid of this cold, it's dragging on"
"not nice are they...."
You must put together a conversation that works, and your sentence must enable the next person to say something .

---
Variation
You can carry this exercise out alphabetically, so each sentence starts with the next letter in the alphabet to the first word in the sentence i.e.
"How are you today?"
"I'm really tired"
"Just go for a walk to get your blood circulating"
"Love to, but it's raining"
"My umbrella is hear if you want to borrow it?"
"Now that's a good idea"

Fiendish Variation
For groups who are quick thinkers, or if you want to dial up the pace, and really exercise their brain cells.
Play the game as before, but they have to start their sentence with the last letter of the word which you choose be shouting out the number of the word in the sentence.
This stretches their thinking and really tests their listening skills. 
Here's an example so you can see how it works
"How are you today?" ( you choose a number e.g. 2 ) 
"Ever so tired" ( 1 )
"Really, what have you been up to" (7)
"Other than having a very busy weekend not much" ( 5)
"You had a good weekend though?" ( 6)
"Honestly, I had a late night on Saturday, and was up early on Sunday"
Find more customer service training ideas by clicking on the links below