Customer Service Training Business Case
Home> Customer Service Training Tips >  Customer Service Training Business Case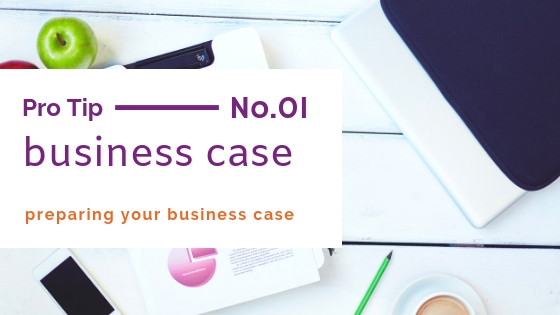 Putting together a good Customer Service Training Business Case can take time, the good news is: Good Customer Service Training is good for Business

Good Customer Service can differentiate you from your competitors, especially if you are selling a commodity that can be bought easily or readily elsewhere.
You can protect price more easily if you offer great customer service.
You can retain and grow the spend of your existing customers, fighting off your competitors.

Good for your people
they feel equipped to deal with all eventualities
when they are equipped they feel confident
if your people connect with your customers and make their day, it will make a difference to the feedback they receive.
it's an upward spiral, the more and better feedback they receive the more that they want to do better for your customers.
For your customers
just imagine the joys of doing business with a company who does the best it can for you, and puts it right quickly when things go wrong.
this is real peace of mind for your customers, and that's good for them, good for you.
But in today's economy it is important that you are able to justify the return on investment in your customer service training.
Putting together a customer service training business case
Firstly, you'll need to calculate the costs of your training. Things to include might include
costs of the training whether direct costs such as using an external provider or indirect using existing head count to deliver
printing any course materials
travel, venue and any accommodation costs if requires
room and equipment hire if required
any catering
technology costs - changes or improvements
e-learning development or course design costs

Let's say your figure comes to £10,000. You need to demonstrate that the business or organization will benefit by at least £10,000 in order to justify the expenditure and the business to see a return on investment. Here's a couple of ideas to help you put forward your business case

Ask your supplier
If you are using an external training provider ask them for case studies and testimonials which demonstrate the benefits of the training, and the return on investment usually achieved. They will be happy to help as this will showcase their talents.

Break it down
how many people will you train for £10,000. 
what does that mean on an individual level. If you are going to train 100 people for £10,000 that means that the training costs £100 per head. 
what would need to happen at an individual level to recoup the costs - for example if delegates retained 5 customers each as a result of dealing with angry customer training what value would that have to the business. 
or if they were able to open 20 new accounts within a three month period following the training at an average value of £250 per account what would that bring into the business? 
Don't confuse turnover with profit
The old adage turnover is vanity and profit is sanity.
Any senior decision maker will be looking to ensure that the amount invested in training will deliver at least the same amount back in profit - not turnover. 
Use these links to look at some of the real benefits that will help your customer service training business case.

Find more customer service training ideas by clicking on the links below