Learning Quotes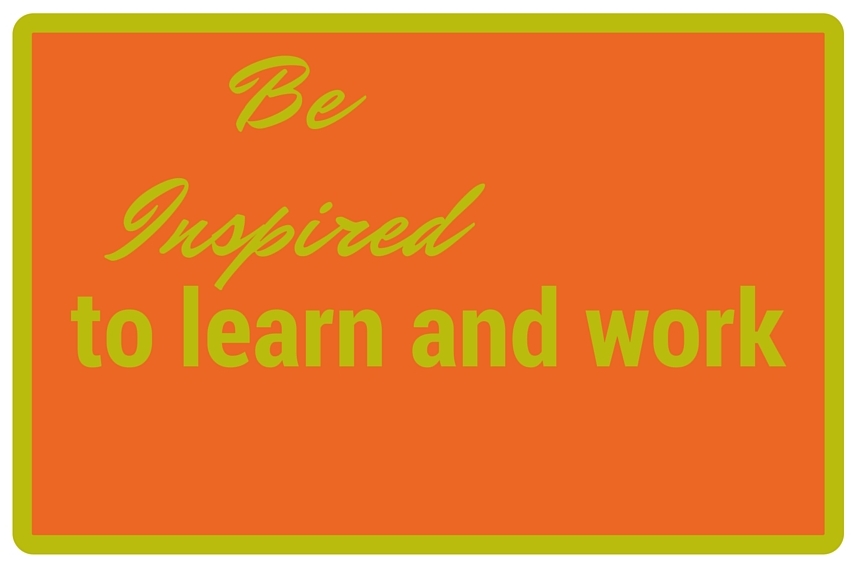 Learning quotes can be a useful way to remind ourselves that our profession is not about training, it is about enabling learning. It's not about us, it's about the people we are working with and the people we are working for, whether or not they are colleagues or customers.
These quotes and others like them can also give us the opportunity to reflect on our own attitude and approach to work. 
A colleague who started a new job and going through his desk drawer to put things away found a small leaflet that had been left behind, it became his guiding principle from then. Action or distraction - it became his focus whether doing or learning.
Action or distraction
Learn to recognize real work. Separate it from 'busy' work which is imaginary or manufactured. Work is essentially 'decisions', 'planning', and 'originating'. Work is always what you are trying to postpone, dodge or distract yourself from. Work is the most difficult and demanding task in your day's program. Work is also specifically what you are paid to do and what it "pays you to do. It helps to ask yourself every day, "What am I paid for?" Always provided you can answer the question, set your priorities by it and stick to them.
Use these learning quotes to focus and get you thinking
Learning is like rowing upstream; not to advance is to drop back.

I hear I forget, I see I remember, I do I understand.
Learning keeps one from being led astray.
Learning which does not advance each day will daily decrease.
Learning is a treasure which accompanies its owner everywhere.
Use it or lose it.
When the pupil is ready the teacher appears.
"Learning is an active process. We learn by doing. Only knowledge that is used sticks in your mind." - Dale Carnegie
"I am always ready to learn although I do not always like being taught." -  Winston Churchill
"Live as if you were to die tomorrow. Learn as if you were to live forever." -   Mahatma Gandhi
"No one is born hating another person because of the color of his skin, or his background, or his religion. People must learn to hate, and if they can learn to hate, they can be taught to love, for love comes more naturally to the human heart than its opposite." -  Nelson Mandela
"Your best teacher is your last mistake." -  Ralph Nader
"Watch, listen, and learn. You can't know it all yourself. Anyone who thinks they do is destined for mediocrity." -  Donald Trump
There's more here
More quotes about learning to inspire what you do

You might also like to look at

Quotes about customer service to inspire your customer service training

Customer Service Slogans for you to use in your customer service training, or in customer service week

Sign up for DELIVER our newsletter to keep you up to date with all things customer service training related

Return from learning quotes to the customer-service-training-helper.com home page
Find more customer service training ideas by clicking on the links below