Call Center Customer Service Training
Home > Call Center Customer Service Training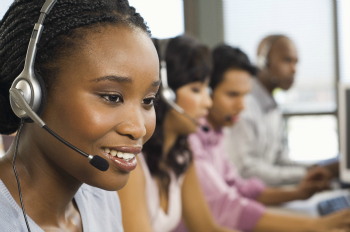 Call center customer service training can be a real challenge, because once someone is on the phones, it is difficult to release them for a training session, as it will affect service levels.
It is important therefore, that any training carried out achieves its objectives, and that the business feels the benefits of taking people off the phones and the disruption that may cause.
To build competence, telephone skills and manners, good practice for customer service call center training will need to
• include attitudinal training, early on in their employment, to help people understand the importance of the customer and what they do for the customer - our video at the top right hand corner of this page can help you tune into how important the customer service job actually is.

• include call handling skills training during the induction or orientation period, so that people can understand how communication over the telephone works, and the vital skills of questioning, listening and summarising for call control. Don't just concentrate on internal processes and systems training, people need help translating those into a great customer care experience. Use telephone coaching equipment like the one below to record calls and play them back to your trainees. More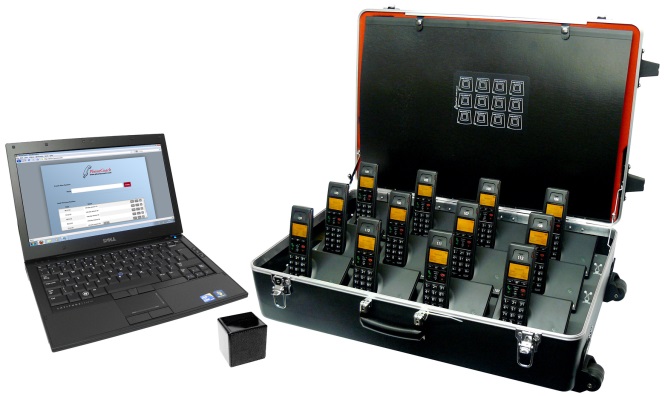 • call center customer service training should also include simulations where people concentrate on a variety of situations and learn the best practice for dealing with them. This also enables people to start to understand how they will use your system when they are dealing with customers. A "model office" like this can really benefit people get to know your systems and build their confidence before they work with real customers. There's some tips on using roleplays effectively here
• have ( from time to time ) high impact sessions which everyone attends to give a focus to key business or attitudinal issues ( such as customer focus ). This is highly effective when having to implement a new strategy within the business and your agents or advisors need to be engaged in order to deliver your customer experience goals. Read about getting "buy in" to your mission with advice from our Customer Service Training Agony Aunt here

• have short sharp sessions which can be run in team meetings but focus on key skills and areas to focus on. These conversations and training sessions can be highly effective in keeping training messages alive and transferred after the investment in training is made.

• involve floorwalkers - the practice of having experienced members of staff on hand to answer questions about products, services, systems or policies. Make sure these people are very customer focussed, and don't just know everything about your products, processes and services - they need to model how to deal with customers effectively.

• include coaching on live calls ( it is important that the people here understand the difference between problem solving and coaching ) This is different to floorwalking, and concentrates on what the employee can do differently which will improve their skills and confidence when dealing with customers. Our friends at intelligent dialogue have a great whitepaper on Developing the Skills of Agents, and Quality of Calls here

• help people to understand the behaviours associated with good customer service by having a customer service competency framework.

Of course all good training benefits from being relevant and repeated, so it is important that refresher and review training is carried out. Keep key messages about caring for your customers at the front of people's minds.
More help for your call center training
Telephone Skills
The importance of telephone skills in customer service relationships, key for your call center customer service training.

The importance of telephone manners in call centers and customer service training
No longer a given, telephone manners should be included in your call center customer service training. Set the standards you require.

Use the Phonetic Alphabet to help ensure clarity in your calls
Looking for some reading around call centers? Visit our books page.